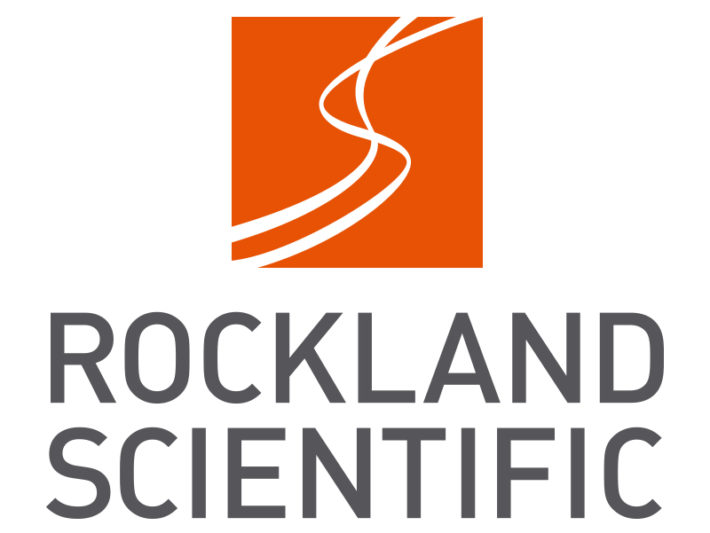 Rockland Scientific Awarded Camosun College Co-op Employer of the Year
Rockland Scientific has been awarded the Camosun College Co-op Technology Employer of the Year Award for 2016, as well as the overall Co-op Employer of the Year Award for 2016.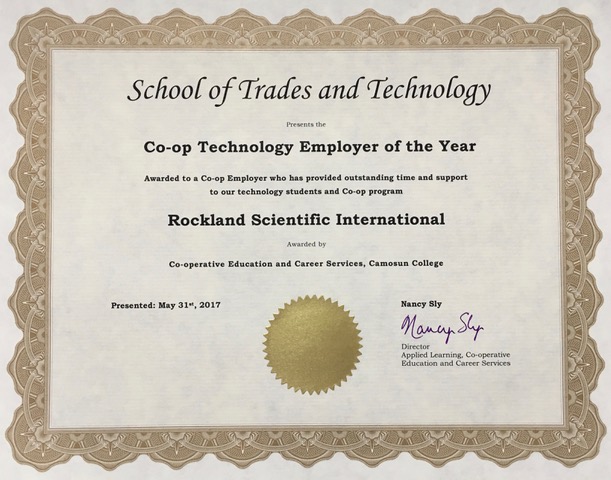 The Co-operative Education and Career Services department at Camosun College annually recognizes an outstanding employer in each of the program areas, and one employer across all program areas. The award is given based on the employer's involvement with co-operative education ranging from assisting in workplace education preparation seminars to providing a co-op student with an enriching work experience. John Wells writes, when nominating Rockland Scientific:
"My time at RSI has been extremely positive and given me highly relevant experience that will be invaluable when seeking full time employment. This co-op has further validated my choice to pursue a career in Mechanical Engineering Technology by demonstrating that I have an aptitude for the work and that this type of work is in fact enjoyable and rewarding for me. Most importantly, I am confident that this co-op has truly initiated my transition from student to practicing technologist."
Employer partners provide valuable and relevant learning that enhance the students' success and that of the co-operative education program at Camosun. In particular, their strong mentorship of the students, building upon their strengths and encouraging their career growth throughout the technology world has proved invaluable. The award was presented by Nancy Sly, Director of Applied Learning, Co-operative Education and Career Services at Camosun College.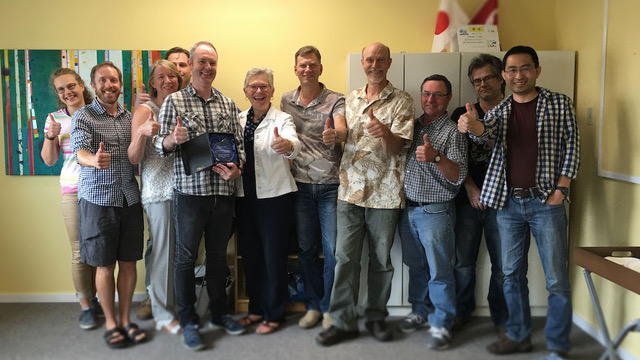 https://rocklandscientific.com/wp-content/uploads/2017/11/RSI-logo-vert.jpg
800
800
Jeremy Hancyk
https://rocklandscientific.com/wp-content/uploads/2015/08/RSI-logo-horiz-300x138.png
Jeremy Hancyk
2017-07-21 10:47:52
2020-03-31 12:49:13
Rockland Scientific Awarded Camosun College Co-op Employer of the Year