Ocean Microstructure Glider Workshop
The Ocean Microstructure Glider (OMG) workshop is a 3.5-day seminar for making turbulence measurements from ocean gliders using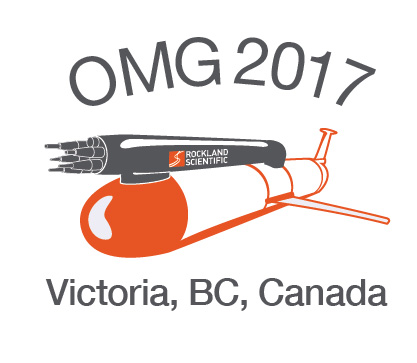 Rockland's MicroRider sensor package. The workshop teaches scientific and technical background of turbulence sensors and provides hands-on instructions for the setup, operation & maintenance of the MicroRider.
Turbulence data sets are collected during live flights with the MicroRider. These field data are used to teach data processing techniques and the use of the Rockland data processing software.
The OMG 2017 workshop is held April 24-27 in Victoria, B.C., Canada.
Download the Training Schedule and the Registration form.
Space is limited to twelve participants. Register now to secure your spot.
General Program
Day 1 Fundamentals of MicroRider usage. The material is geared towards both technical and scientific personnel.
10:00 – 11:30 Unit One: Introduction to the MicroRider
11:30 – 11:45 Break
11:45 – 13:30 Unit Two: Data Acquisition Software
13:30 – 15:30 Lunch
15:30 – 16:30 Unit Two: Data Acquisition Software (continued)
16:30 – 16:45 Break
16:45 – 18:00 Unit Three: Pre-deployment Checks
Day 2 Field test and data collection with the MicroRider and glider
Day 3 Technical and theoretical aspects of data processing. The material is geared towards the scientific user.
10:00 – 11:30 Unit Five: MicroRider Maintenance
11:30 – 11:45 Break
11:45 – 13:30 Unit Six: Data Conversion and Processing
13:30 – 15:30 Lunch
15:30 – 16:30 Unit Six: Data Conversion and Processing (continued)
16:30 – 16:45 Break
16:45 – 18:00 Unit Seven: Signal Conditioning
20:00 – late Workshop dinner
Day 4 Special topics workshop on applications, operations, and research featuring the OMG